New Releases
New Release: Using DataOps for Competitive Business Advantage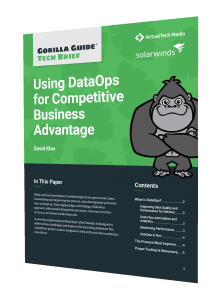 Slightly more than a decade ago, the term DevOps was coined to explain a growing trend in fast-moving tech companies. The basic idea of applying robust rules and procedures (Ops) to development (Dev) has spread to other disciplines, helping them achieve their goals more quickly and present their organizations with production-ready tools. 
Like DevOps, DataOps is a state of mind and an organization commitment, more than a set of tools (although organizations adopting the practices also find new tools to support them). 
Using DataOps for Competitive Business Advantage describes the ways DataOps improves upon  traditional data projects, adding clear quality procedures, measurements, and—most important—feedback that helps teams avoid problems (see figure below).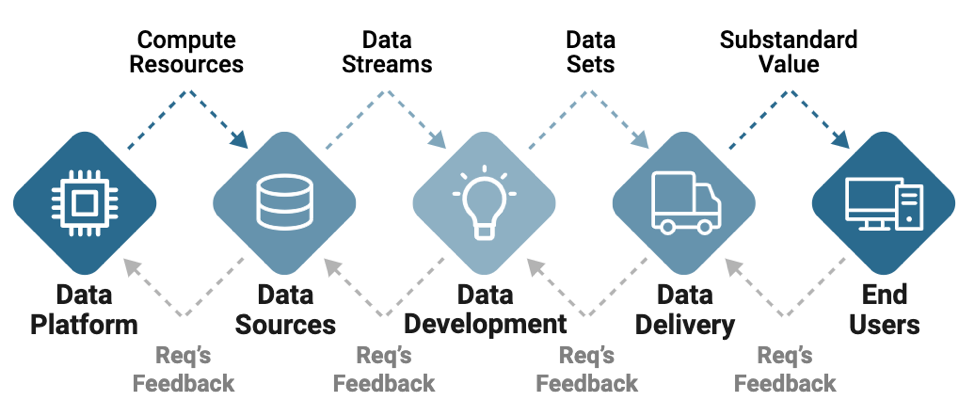 SolarWinds offers a modern approach to database application development. Using DataOps for Competitive Business Advantage fits SolarWinds' tools into the DataOps approach to meeting users' data needs.
Inside the Guide
Gorilla Guides make learning and discovery approachable and easy, and they take the guesswork out of navigating complicated IT technologies. Written by an industry expert, and brought to you by SolarWinds, this resource is packed full of trusted information about how to modernize your processes for developing database applications!
Download the tech brief and learn all about:
The Difference Between Traditional Data Management and DataOps
The Value of Automation and Monitoring to Generate Useful Feedback
How SolarWinds Can Solve Workflow Problems
Table of Contents
What Is DataOps?
 Improving Data Quality and Performance for Delivery
 Data Flow Automation and Analytics
 Monitoring Performance
 DataOps Is Not…
The Process Must Improve
Proper Tooling Is Necessary
About the Author
David Klee is a Microsoft MVP, VMware vExpert, SQL Server performance enthusiast, and virtualization architect. His areas of expertise include virtualization and performance, datacenter architecture, software engineering, security, and business process analysis. His blog is at davidklee.net, and he's on Twitter: @kleegeek.
About SolarWinds
SolarWinds is a leading provider of powerful and affordable IT infrastructure management software. Our products give organizations worldwide—regardless of type, size, or IT infra- structure complexity—the power to monitor and manage the performance of their IT environments, whether on-premises, in the cloud, or in hybrid models.
Download the Tech Brief here.