EPISODE 1:
Kubernetes at the Edge in 5G/Telco
5G promises to change the industry every bit as much—if not more—than 4G did. But with that change comes a host of new challenges.
Perhaps the biggest change of all is IT infrastructure. It's now distributed everywhere, instead of being confined to a static data center. The fundamental technology making that happen is containers. Without containers, there's no 5G.
That revolution has also led to the rise of Kubernetes, which orchestrates this vast collection of containers. If all this sounds mind-bogglingly complex, you've got the right idea. That's why many companies are looking for a managed service—a partner that tackles that complexity, leaving your IT team free to do what it does best.
In this episode, Platform9 speaks with ActualTech Media about the staggering potential of 5G, along with similarly daunting challenges.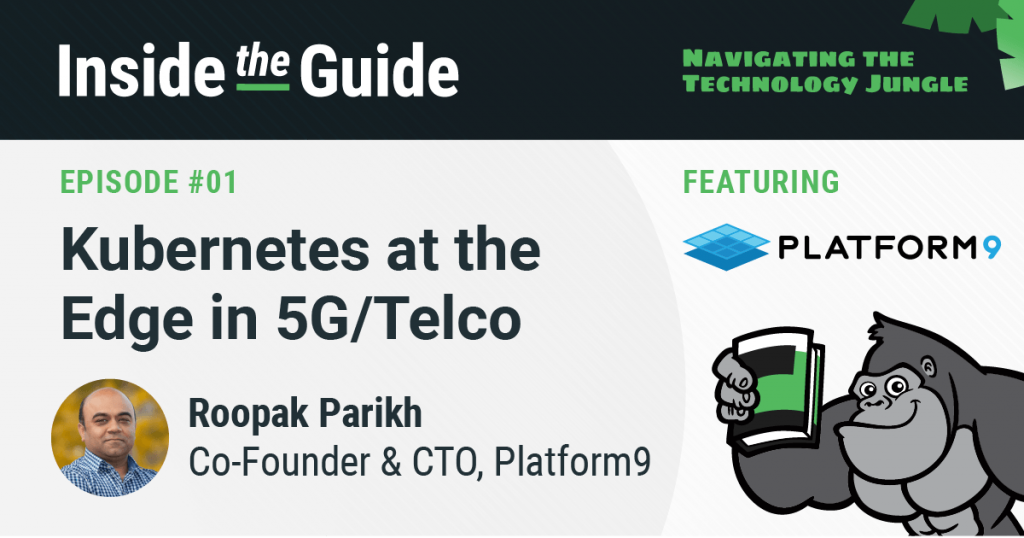 EPISODE 2:
Distributed Kubernetes in Retail Environments
The retail industry is by its nature distributed. Most companies have multiple stores—often thousands of stores. Those stores can be spread across a small geographic location or many states. This creates huge challenges for IT.
Kubernetes, however, has an answer. Kubernetes, the orchestration platform for containers, is made for distributed environments like retail. With containers and Kubernetes, the entire network of stores can be setup in a zero-touch manner—the old "plug n' play" model really works!
Sounds too good to be true? Listen to this episode of the "Inside the Guide" podcast, and you'll see that it's a reality, today. Platform9 CTO Peter Fray explains why in this illuminating discussion with James Green, the host and an ActualTech Media Partner.
They chat about why the old way of rolling out and supporting IT at retail locations just doesn't cut it anymore, and go in depth on the reasons Kubernetes shines in this role.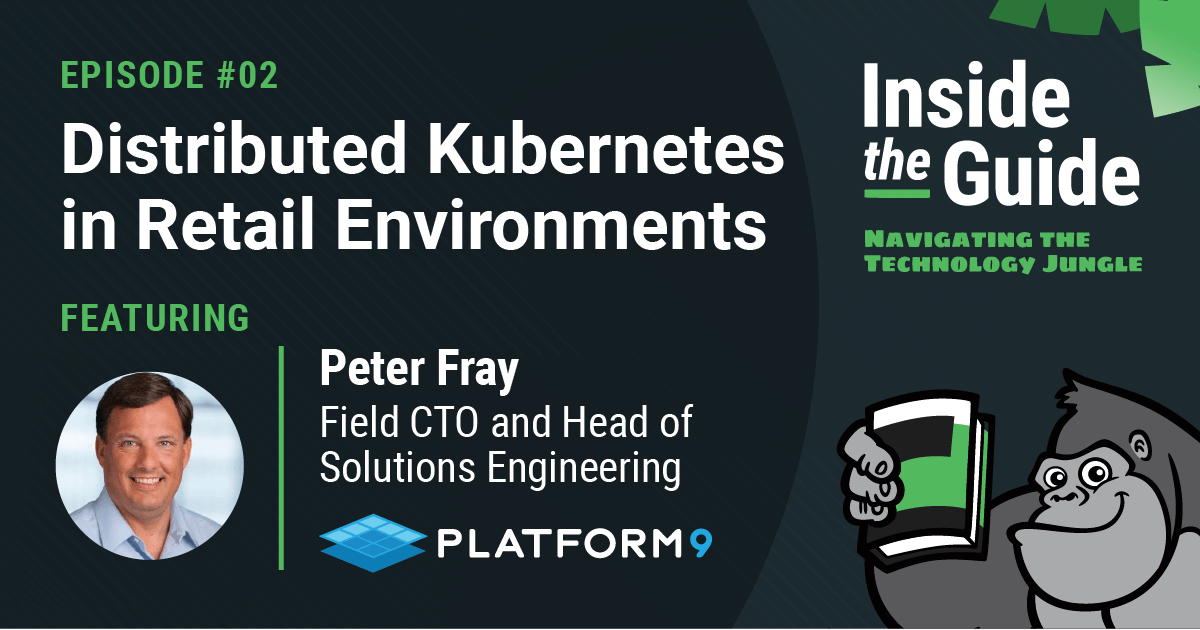 EPISODE 3:
Distributed Clouds and Kubernetes as a Service
There's simply no doubt anymore: the cloud is the future of IT. That future, from both the admin and developer side, is distributed, lightweight, and quick to respond.
That also means that the future belongs to containers and Kubernetes, which enable all this super-cool technology. The third part of this special "Inside the Guide" podcast breaks all that down with Platform9 Co-Founder and CEO Sirish Raghuram.
Raghuram talks with ActualTech Media Partner James Green about the changing nature of business, and what's necessary to keep up. That applies to more tradition-bound industries like telco and retail, which are just starting to dive fully into the distributed cloud.