Uncategorized
New Release: The Gorilla Guide to…® Ransomware Recovery
Although all sorts of cyberattacks are on the increase, ransomware is particularly pernicious. Ransomware attackers often spend months lurking in your systems and checking out your defenses before they strike. The attackers are particularly diligent at infecting your backups so that, if you haven't taken strong precautions, restoring data is impossible without paying their exorbitant fee. And even if you recover and believe you have cleansed your systems of malware, sophisticated attackers might leave hooks that allow them to return.
In short, ransomware can disrupt your business for weeks and possibly destroy it. They can also create severe disruptions for your vendors and clients, who might sue your business in response.
In The Gorilla Guide to… Ransomware Recovery, author Chris Minnick briefly but comprehensively explains how to create a plan both to prevent and to recover from a ransomware attack (Figure 1). He breaks down the recovery plan into three broad categories and covers educational and organizational tasks as well as technical ones. His checklist ranges from backups (which should be to immutable storage) to testing and employee training. He also lists tools from Recovery Point that can help.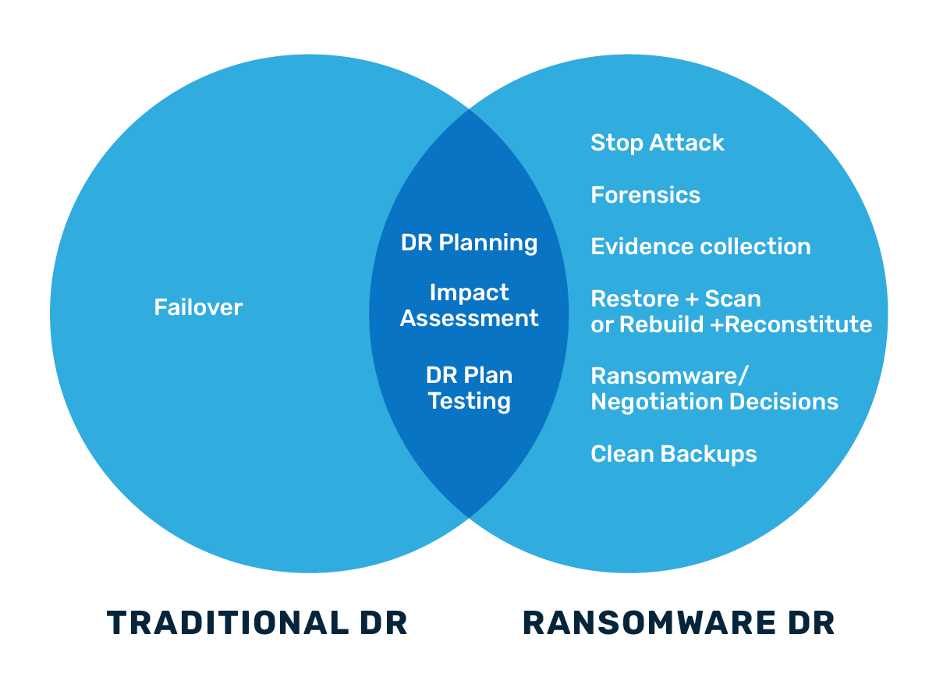 Inside the Guide
Gorilla Guides make learning and discovery approachable and easy, and they take the guesswork out of navigating complicated IT technologies. Written by an industry expert, and brought to you by Recovery Point, this resource is packed full of trusted information about preventing and recovering from a ransomware attack!
Download the book and learn all about:
Members of the Cybersecurity Incident Response Team
Why a Traditional Recovery Plan is Insufficient for Ransomware
Certification Program for Lead Implementers
Table of Contents
Introduction
Preparation Is Key
Establishing Your Ransomware Recovery Plan
Leveraging Experts to Create the Ultimate Insurance Policy
How Recovery Point Can Help
About The Author
Chris Minnick has been a full stack software developer, author, trainer, and consultant for over two decades. He has created eBooks and microsites for Intelligent Enterprise, Transform, and DBMS magazines (among others). He also served as a judge for the prestigious Dr. Dobb's Journal Jolt Awards for 10 years. These days, Chris trains enterprise software developers and network administrators, and writes about cloud and distributed computing, software development, and artificial intelligence.
About Recovery Point
Recovery Point is the industry model for true end-to-end recovery and continuity solutions. As an award-winning nationwide leader in data protection and business resilience services, we serve organizations ranging from the Fortune 500 to SMBs, as well as federal, state, and local governments. We have the experts, the technology, and the platform to ensure resiliency and recovery across changing cyber threats and technology environments. With a client footprint across the Americas, Recovery Point has been recognized by Gartner in its Magic Quadrant for DRaaS and its Market Guide for DRaaS for eight consecutive years.