New Releases
New Release: The Gorilla Guide To…® Object Storage at the Edge, Express Edition!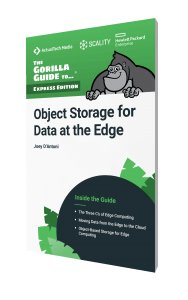 Edge computing has a simple goal: to bring computing as close to the end user as possible. But although the goal is simple, getting there is anything but. Edge brings a whole new set of requirements with it, and they require re-thinking your architecture. In the words of Master Yoda, "You must unlearn what you have learned."
Some of the biggest challenges with an efficient edge design include performance, storage, and replication. Storage can be an especially thorny problem, and the industry has moved toward object storage and lambda architecture (see Figure 1) in particular to deal with it.
The Gorilla Guide To… Object Storage at the Edge, Express Edition! focuses on object storage because of its contribution to faster processing, which is the whole raison d'être for edge computing. Author Joey D'Antoni surveys such topics as how to effectively measure storage performance, how to allow both real time response to incidents and long-range analysis, and how to take replication and multiple (hybrid) storage locations into account.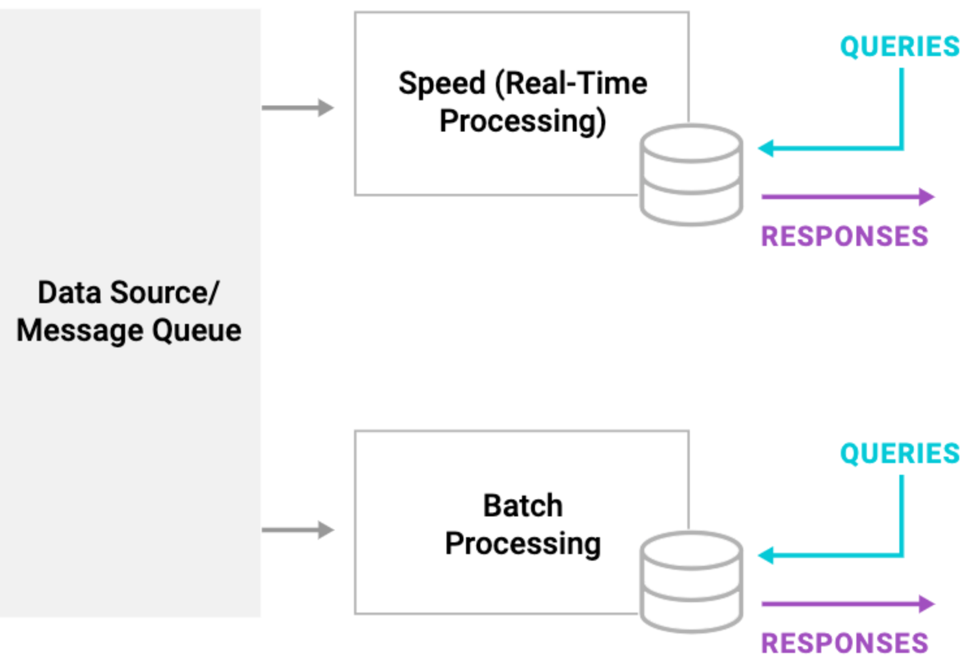 D'Antoni also introduces Scality ARTESCA, now offered by from Hewlett Packard Enterprise, as an object storage solution supporting edge computing along with the cloud.
Inside the Guide
Gorilla Guides make learning and discovery approachable and easy, taking the guesswork out of navigating complicated IT technologies. Written by an industry expert, and brought to you by Hewlett Packard Enterprise, this resource is packed full of trusted information about how to maximize the promise of edge computing!
Download the book and learn all about:
Why Organizations Are Rethinking Cloud Computing and Pushing More Calculations to the Edge
The Importance of Connectivity, Compute, and Control
Challenges of Maintaining Reliability with Data at the Edge
Table of Contents
Introduction: Edge Computing
Chapter 1: Edge Computing Scenarios
The Three C's of Edge Computing
Categories of Edge Computing
Types of Edge Computing Devices
Chapter 2: Edge Data Scenarios
Storage Management at the Edge
Storage and Data Durability
The Impact of Storage Latency
Measuring Storage Performance
Moving Data from the Edge to the Cloud
Chapter 3: Object Storage for Edge Computing
Delivering High Performance
Data Availability and Durability
Hybrid Cloud Scenarios
Storage Management
The HPE-Scality Advantage
About the Authors
Joey D'Antoni is a Senior Architect and Data Platform MVP with more than a decade of experience working in both Fortune 500 and smaller firms. He is currently Principal Consultant for Denny Cherry and Associates. He is a frequent speaker at major tech events, and blogs about a wide range of technology topics. He holds a BS in Computer Information Systems from Louisiana Tech University and an MBA from North Carolina State University.
About Scality
Scality® storage propels companies to unify data management, no matter where data lives—from edge to core to cloud. Their market-leading file and object storage software protects data on-premises and in hybrid and multi-cloud environments. With RING and ARTESCA, Scality's approach to managing data across the enterprise accelerates business insight for sound decision-making and maximum return on investment. To compete in a data-driven economy, IT leaders and application developers trust Scality to build sustainable, adaptable solutions. Scality is recognized as a leader by Gartner and IDC. Follow them at @scality and LinkedIn. Visit www.scality.com, or subscribe to their company blog.
About Hewlett Packard Enterprise
Hewlett Packard Enterprise is the global edge-to-cloud platform-as-a-service company that helps organizations accelerate outcomes by unlocking value from all of their data, everywhere. Built on decades of reimagining the future and innovating to advance the way people live and work, HPE delivers unique, open, and intelligent technology solutions, with a consistent experience across all clouds and edges, to help customers develop new business models, engage in new ways, and increase operational performance. For more information, visit: www.hpe.com.
Download the guide here!