New Releases
New Release: The Gorilla Guide to…® Streamline Data Management with US Signal and Cohesity, Express Edition!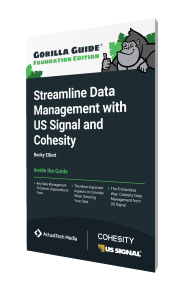 When the term big data came into common use, analysts described it through a series of "V"'s, such as volume, velocity, variety, and more. It turns out that an increasing range of companies are struggling with these V's, even if their data requirements seem smaller than the biggest institutions. In Streamline Data Management with US Signal and Cohesity, Becky Elliott explains how hard it is even to track what data you have, much less secure that data and keep alive the services that provide data to your staff or the public. 
It stretches staff capabilities to handle disaster recovery, archiving, and security separately—and doing it that way can also be counter-productive, because these requirements are interrelated. Elliott introduces  Cohesity Data Management from US Signal, detailing this integrated solution with a flexible cost structure.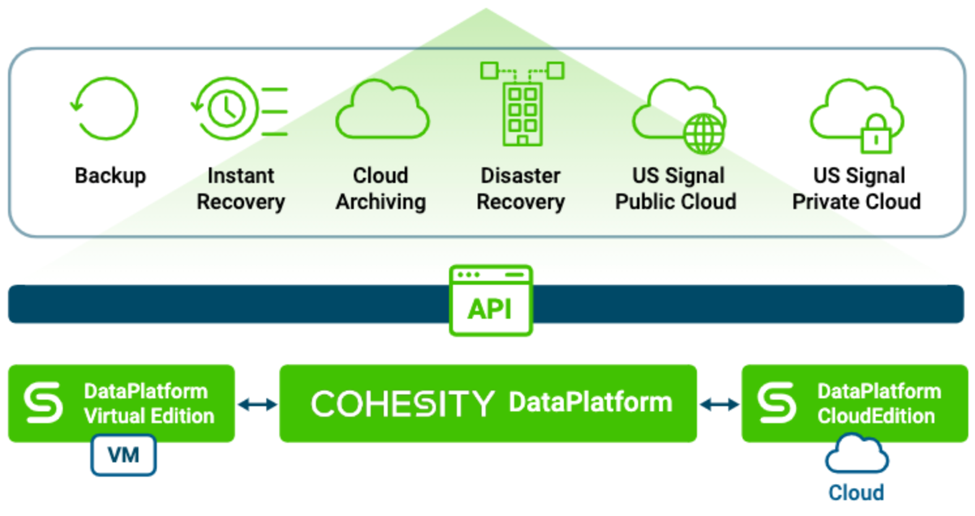 Inside the Guide
Gorilla Guides make learning and discovery approachable and easy, and they take the guesswork out of navigating complicated IT technologies. Written by an industry expert, and brought to you by US Signal, this resource is packed full of trusted information about ensuring access to your data!
Download the book and learn all about:
Guidelines for Policies in Disaster Recovery
Importance of Defining Recovery Point Objectives (RPO) and Recovery Time Objectives (RTO)
The Cohesity Data Management Solution from US Signal
Table of Contents
Introduction: Finding Efficiency
Data Management Challenges
The Frictionless Way: Cohesity Data Management from US Signal
About the Author
After dropping out of a liberal arts college that focused on reading and discussing the "Great Books," Becky Elliott found her way to a career in IT. For 20-plus years, she has held a number of roles in Dev and Ops, and the area in between the two. In working for organizations in which poor security practices can cost lives, she's an ardent believer in integrating security through the entire design process. Becky holds a number of industry certifications, including the Certified Information Systems Security Professional (CISSP).
About Cohesity
Cohesity radically simplifies data management. Easily protect, manage, and derive value from data—across the data center, edge, and cloud. Utilize a suite of services, consolidated on one multicloud data platform, and eliminate mass data fragmentation. Cohesity can be delivered as a service, self-managed, or provided by a Cohesity-powered partner.
About US Signal
US Signal is a leading data center provider, offering connectivity, cloud hosting, data protection, and disaster recovery services—all powered by its wholly owned and operated, robust fiber network. US Signal also helps customers optimize their IT resources through the provision of managed and professional services.
Download the book here!