New Releases
New Release: The Gorilla Guide to Service Edge!
Welcome to the IT Jungle! ActualTech Media is proud to announce The Gorilla Guide to …® Service Edge!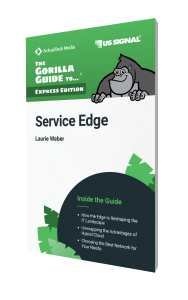 Are you considering how to extend your network and take advantage of cloud computing? Are you ready to rethink how you 'do' IT? The future is now, and it's time to reimagine the way IT works for your business. Edge computing is a great way to improve the user experience for both modern and legacy appli­cations that are hungry for bandwidth and struggle to meet the expectations of modern users.
For many reasons (illustrated in Figure 1), organizations are increasingly moving data and workloads to the edge of the network. If you are looking for ways to keep up with these evolving technologies, this Gorilla Guide produced in partnership with US Signal is just the book for you!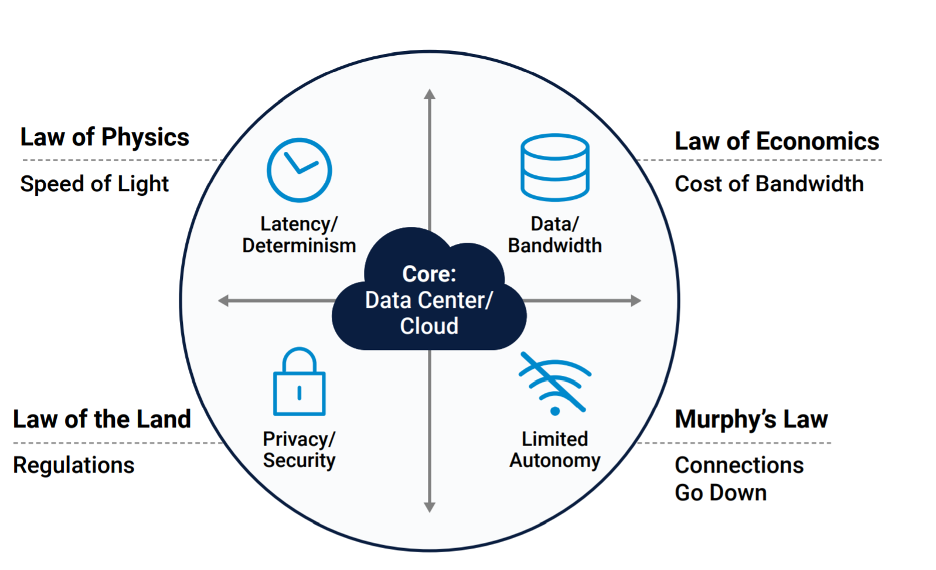 Inside the Guide
Gorilla Guides make learning and discovery approachable and easy, and they take the guesswork out of navigating complicated IT technologies. Written by an industry expert, this resource is packed full of trusted information showing you how to leverage Service Edge architecture for your network solutions.
This Guide will teach you:
Why the 'edge computing' is completely transforming the IT landscape
How to leveraging the most important aspects of Hybrid Cloud
Tips for choosing the right network for your business needs
Speed and security and their impact on your network
Table of Contents
Introduction: Move Forward, or Suffer the Consequences (Average Read Time: 2 minutes)
Chapter 1: Enhancing Latency-Sensitive Applications at the Edge Is No Longer Optional (Average Read Time: 15 minutes)
Re-engineering Latency-Prone Applications Falls Short
The Smart Money Is on Edge Computing
Pine Rest Taps US Signal to Bring IT into the Electronic Era
How US Signal Edge Solutions Feed the Rising Need for Speed
Edge with Cloud Computing Offers the Best of Both Worlds
Chapter 2: Get the Best of Both Worlds with Hybrid IT (Average Read Time: 18 minutes)
Getting Started: Top Questions to Ask Your Cloud Migration Partner
Putting Your Hybrid Cloud Vision in Motion
Making Your Digital Transformation Path Transparent
US Signal Becomes an Extension of Christian Brothers Services' IT Operations Department
US Signal Hybrid IT Deployments Meet and Beat Customer Expectations
Chapter 3: Next-Level Networking for Speed and Security (Average Read Time: 14 minutes)
IP Peering and IP Transit Open Up the Traffic Lanes
The 2 Types of Peering Connections: Private and Public
Partnering with US Signal for Faster, Safer, More Reliable Transport
Make the Jump to the Edge
About the Author
Laurie Weber is an award-winning technology copywriter specializing in enterprise infrastructure.
About US Signal
US Signal is a leading data center provider, offering connectivity, cloud hosting, data protection, and disas­ter recovery services—all powered by its wholly owned and operated, robust fiber network. US Signal also helps customers optimize their IT resources through the provision of managed and professional services.