New Releases
New Release: The Gorilla Guide to…® Secure IT Deployment for Small to Midsize Business!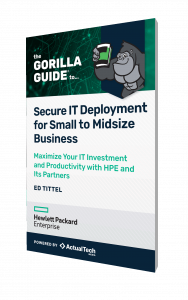 If small businesses thought they could do fine without an Internet presence, the COVID-19 pandemic shocked them into realizing they couldn't avoid going online anymore. Even before the pandemic, they would need an online presence for communicating with suppliers, banks, and other institutions, even if they didn't offer services on the Web.
But going onto the big, bad Internet is just as dangerous for a small business as for famous mega-corporations. Ransomware spares no one, for instance. What's needed is an approach to cybersecurity that recognizes the limitations on computer expertise and financial resources in small businesses. And as author Ed Tittel points out in The Gorilla Guide to…Secure IT Deployment for Small to Midsize Business, most businesses are small. The book lays out the security requirements and resource constraints of businesses as small as a single person or as large as 500 employees.
The guide looks at a range of protections, starting with employee education and preventative measures such as penetration testing (Figure 1). Tittel then proceeds to more sophisticated options such as Zero Trust and DevSecOps, which treats security as part of a sleek, fast-moving development strategy. The book also discusses how Hewlett Packard Enterprise services for small and medium-sized businesses fit into the picture.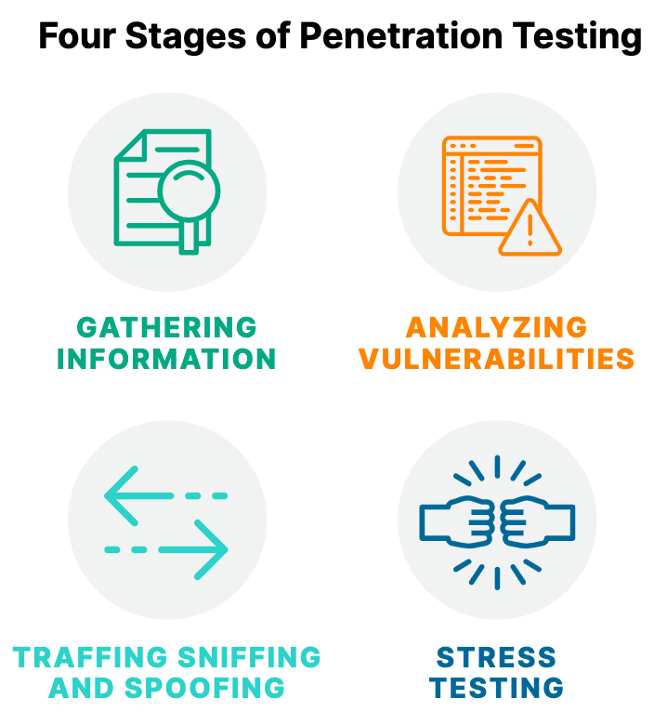 Inside the Guide
Gorilla Guides make learning and discovery approachable and easy, and they take the guesswork out of navigating complicated IT technologies. Written by an industry expert and sponsored by Hewlett Packard Enterprise, this resource is packed full of trusted information on cybersecurity for businesses up to 500 employees.
Learn about:
Three Approaches to Leading Security Threats
Security Impacts of Moving to the Cloud
Affordable Options for Small Businesses
Table of Contents
Introduction
Chapter 1: Focus on Your Business
Action Galore on Both Ends of the Business Spectrum
    Microbusinesses (Single Employee)
    Small Businesses (1-99 employees)
    Midsize Businesses (100-999 or 100-499 Employees)
    Specialized, Focused Content
Chapter 2: Cybersecurity Remains Mission Critical
Security Is Key to Business Success
Leading Security Threats
Special Challenges for Smaller Businesses
Chapter 3: Staying Ahead of Security Threats
The Cloud Changes Everything … Including Security
How HPE (and Partners) Can Secure IT
    HPE Security Starts with Its Servers
    HPE Security Solutions
    Beyond the Solutions: Expert Consulting Help
Closing the Book: Making IT Workable and Safe
About the Author
Ed Tittel is a 30-plus year IT industry veteran who's worked as a developer, in various management roles, a technical evangelist, and as a trainer. Ed is the author of more than 100 computing books and countless articles, blog posts, white papers, and more. For more info visit edtittel.com.
About Hewlett Packard Enterprise
Grow your business with small business IT solutions that power your key ambitions and help you achieve big goals. Explore how HPE small business IT solutions can best serve your small and midsized business needs. www.hpe.com/smallbusiness