New Releases
New Release: The Gorilla Guide® To... Ransomware for Corporations, Express Edition!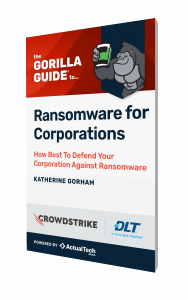 Why is ransomware increasingly prevalent, and why do so many businesses fall victim? It turns out that ransomware criminals, like businesses everywhere, love online services. A huge range of underground organizations take the most pernicious and powerful attacks and package them in easily consumable form. Hence, ransomware evolves quickly. And like a virus, ransomware comes to recognize the measures that victims take to ward it off, and evolves to overwhelm the defenses.
But there is no room for throwing up one's hands in despair. Katherine Gorham's Gorilla Guide® To… Ransomware for Corporations, Express Edition steps you through the complex world of ransomware and helps you plan a defense. The plan must pull together dozens of people in different parts of your organization, as well as allies such as law enforcement.
Gorham explains the motives behind ransomware (which are not just financial), how people who design and launch attacks are organized (Figure 1), and common ways of gaining unauthorized access to your systems. She lays out the dilemmas in defending against ransomware, such as the mixed impact of cyber insurance and the difficulty of patching software. Finally, she offers a comprehensive blueprint for preparing and handling this scourge.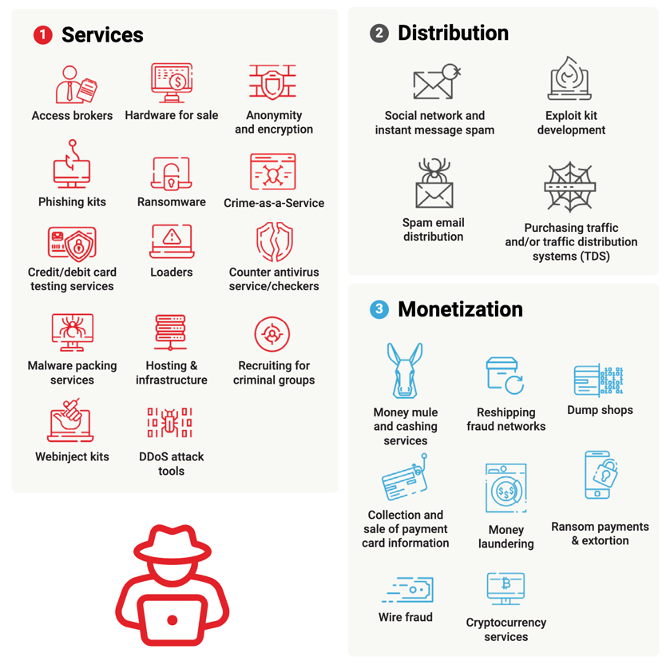 Inside the Guide
Gorilla Guides make learning and discovery approachable and easy, and they take the guesswork out of navigating complicated IT technologies. Written by an industry expert and sponsored by CrowdStrike, this resource is packed full of trusted information on defending your enterprise against ransomware attacks.
Learn about:
The Complex Elements of Ransomware
Stages of Preparing a Defense
Useful Resources to Learn More and Prepare
Table of Contents
Introduction
Chapter 1: The Crime That Keeps Changing
A Short History of Ransomware
When It's Not Just About the Money
Know Your Enemy
Chapter 2: The World of Cybercrime
Getting Into Your Network
The Patching Dilemma
Moving Laterally
The Rise of Big Game Hunting
Chapter 3: Why Crime as a Service?
Chapter 4: The Ransom Dilemma
Plan for the Worst
Don't Go It Alone
Chapter 5: Defending Yourself Against Ransomware
Defense in Depth
Get Help
Gain Intelligence About the Threats
About the Author
Katherine Gorham is a veteran IT writer and editor with a long-time focus on information security.
About CrowdStrike
CrowdStrike, a global cybersecurity leader, is redefining security for the cloud era with an endpoint and workload protection platform built from the ground up to stop breaches. The CrowdStrike Falcon® platform's single lightweight-agent architecture leverages cloud-scale artificial intelligence (AI) and offers real-time protection and visibility across the enterprise, preventing attacks on endpoints and workloads on or off the network. Powered by the proprietary CrowdStrike Threat Graph®, CrowdStrike Falcon captures upward of 1 trillion endpoint-related events per day in real time from across the globe, fueling one of the world's most advanced data platforms for security.
With CrowdStrike, customers benefit from better protection, better performance and immediate time-to-value delivered by the cloud-native Falcon platform.
There's only one thing to remember about CrowdStrike: We stop breaches.