New Releases
New Release: The Gorilla Guide to…® Modernizing and Securing IT for Small and Midsize Businesses!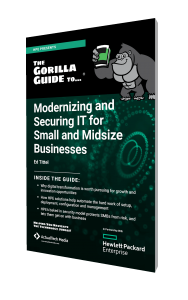 We've all seen movies from the mid-20th Century warmly depicting cheerful shop-keepers, small-town lawyers, and other businesspeople churning through work by hand. This is not the reality of small and medium-sized businesses (SMB) today: they need the latest and greatest information technology (IT) just as much as Amazon.com and Walmart. This technology provides the interactive experience customers expect, protects the business from crippling cyberattacks, and provides crucial information for stocking products and driving growth. Modernizing and Securing IT for Small and Midsize Businesses comprehensively covers what IT staff need to do, and some of the available tools for modernization.
The IT environment and workflow laid out by author Ed Tittel look quite different from today's typical small IT shop. Instead of setting up hardware manually, servers are configured automatically on-premises or in the cloud, updated without halts to service, monitored on 24/7 basis, and restarted immediately when a failure occurs.
Modern tools (particularly when automated) free up your IT personnel to be more innovative. If you have personnel who can take advantage of the time and opportunities, this freedom can lead to new business opportunities you never even imagined. Witness how many businesses during the COVID-19 shutdown had to quickly set up or enhance their online stores. Similarly big changes may be waiting around the corner for you.
Several chapters of Modernizing and Securing IT for Small and Midsize Businesses are devoted to security, because even small lapses can lead to disaster. Modern tools are critical for allowing human beings to recognize and respond to threats (Figure 1), as well as to support the remote workers who are ubiquitous after the COVID-19 lockdowns.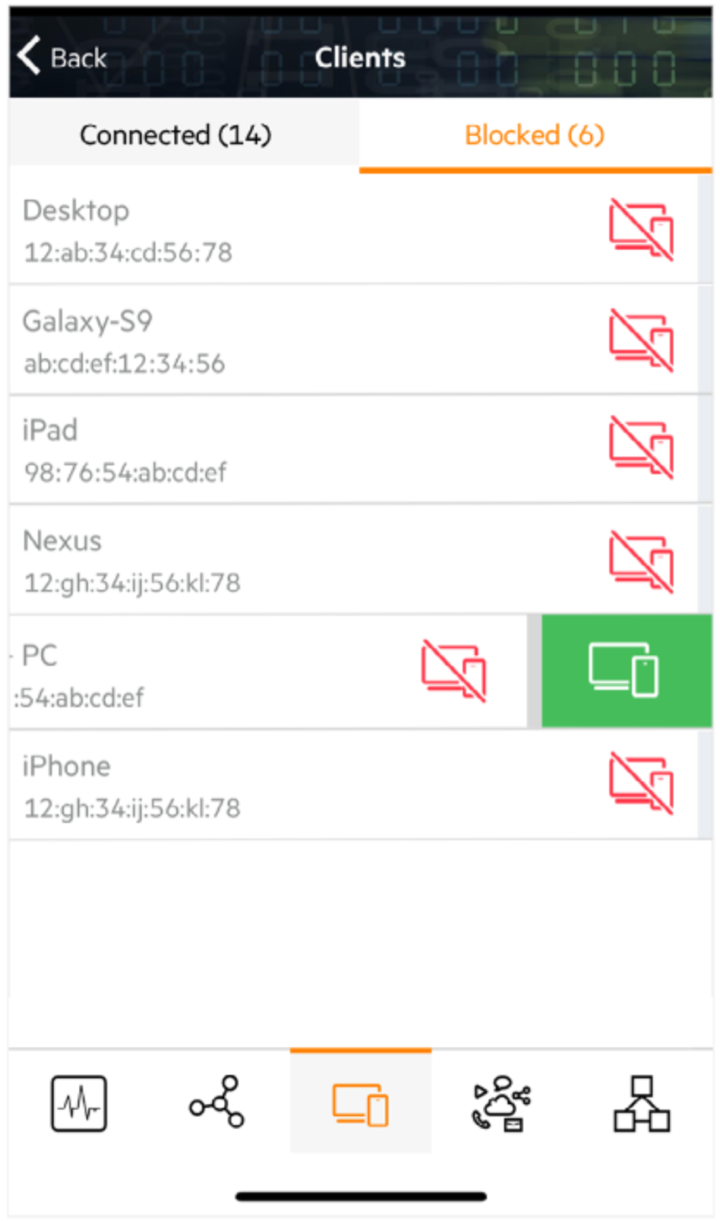 In addition to laying out challenges to SMBs and possibilities for change, Tittel shows how tools from Hewlett Packard Enterprise (HPE) can serve SMBs' needs. Because an SMB makes relatively few decisions about IT, compared to large corporations, it can benefit even more from tools that help with decision making, such as HPE Solutions Wizard for choosing the right size and type of server. Similarly, Rapid Setup helps you configure and put the servers into use.
Tittel explains that the cost of upgrading to a modern infrastructure is outweighed by the savings it generates in efficiency. But if you're worried about the cost of upgrades, take advantage of HPE Financial Services to help you do IT more efficiently. The time to upgrade is now.
Inside the Guide
Gorilla Guides make learning and discovery approachable and easy, taking the guesswork out of navigating complicated IT technologies. Written by an industry expert, and brought to you by Hewlett Packard Enterprise, this resource is packed full of trusted information about upgrading the IT environment for SMBs!
Download the book and learn all about:
Elements of Modern Monitoring, Automation, and Configuration
Tools for Supporting Comprehensive Security
How to Upgrade IT Cheaply
Table of Contents
Introduction: Maximizing Business Growth and Innovation Opportunities
Chapter 1: The Challenges of Legacy Technology
Where Legacy Can Fall Short
Leaving Legacy Behind
Legacy or Otherwise, Security Matters
The Benefits of Automation
Chapter 2: Setup, Configuration, and Deployment
About Setup, Configuration, and Deployment
HPE Solutions Wizard
HPE Intelligent Provisioning with Rapid Setup
Start Your Digital Transformation Today
Chapter 3: Management and Automation
Management and Automation in the SMB Infrastructure
Gain AI/ML Insight with HPE InfoSight
Management Efficiency with HPE Integrated Lights Out (iLO) Facility
Automate Your Infrastructure with HPE OneView
Moving from Technical to Cost Controls
Chapter 4: Cost Controls
Overcoming SMB Financial Concerns or Limitations
HPEFS Programs of Interest to SMBs
Other Options for SMBs
Equip Your SMB to Tackle Digital Transformation
Chapter 5: SMB Security Can Be Difficult (and Costly)
No Shortage of Security Trouble for SMBs
The Ever-Spreading SMB Boundary
HPE Security Solutions
Baked-in Security at the Edge
Chapter 6: New Security Challenges for SMBs
Secure Networks Deliver Secure Operations
Enable Secure WFH Productivity
Secure, Reliable File Backup—and Restore
Chapter 7: Business Continuity Is Increasingly Critical
The Many Faces of Business Continuity
Paths and Mechanisms for Business Recovery
Putting Business Continuity to Work
Chapter 8: HPE Provides Built-in Security for SMBs
What Security Means in
Silicon Root of Trust
Trusted Platform Module (TPM)
HPE's Trusted Supply Chain
HPE Covers the Full Range of SMB Security Needs
About the Author
Ed Tittel is a 30-plus year veteran of the IT industry who writes regularly about cloud computing, networking, security, and Windows topics. Perhaps best known as the creator of the Exam Cram series of certification prep books in the late 1990s, Ed writes and blogs regularly for GoCertify.com, TechTarget, ComputerWorld, and other sites. For more information about Ed, including a resume and list of publications, please visit EdTittel.com.
About Hewlett Packard Enterprise
Grow your business with small business IT solutions that power your key ambitions and help you achieve big goals. Explore how HPE small business IT solutions can best serve your small and midsized business needs. www.hpe.com/smallbusiness
Download the guide here!