New Releases
New Release: The Gorilla Guide to…® Managing and Planning a Modern IT Infrastructure, Express Edition!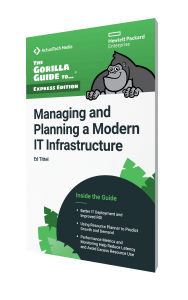 Diagnosis is key both to fixing existing problems and avoiding future ones. Fittingly enough, "Diagnosis" is name of a popular weekly column in the New York Times where doctors struggle with strange disabilities that arise in people who were seemingly healthy. The doctors juggle symptoms, tests, family history, and environmental factors to search for the elusive cause. Like a medical TV show, "Diagnosis" always comes up with a cure—but sometimes after the patient has suffered for years.
Diagnosing issues can be just as complicated in IT. In Managing and Planning a Modern IT Infrastructure, Express Edition, author Ed Tittel shows how HPE InfoSight's Resource Planner can help you quickly diagnose problems with the network. Even better, it can help you place and migrate your workloads to avoid congestion, and plan the expansion of your platform to meet the needs of growth.
Like doctors today, Resource Planner exploits multiple modern sources of insight. It uses machine learning to derive unexpected insights from the wealth of data generated by hosts, network components, virtual machines, databases and other applications, and more. It offers predictive analytics to tell you where to put your resources most effectively. It maintains extensive information on a wide range of commercial databases and other products. And it even draws on knowledge from other customers. A typical dashboard in Resource Planner appears in Figure 1.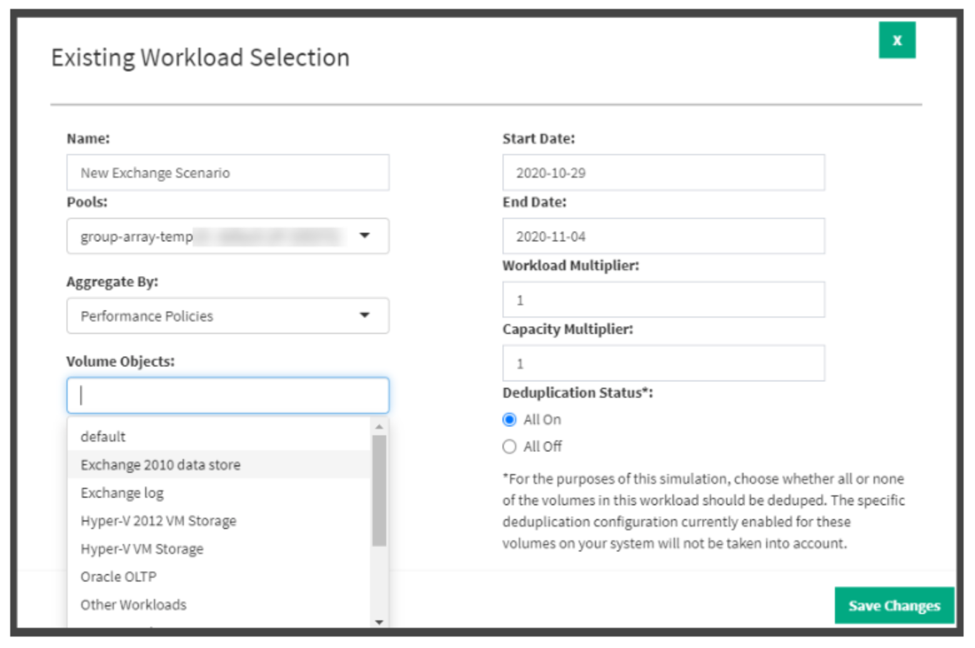 Read Managing and Planning a Modern IT Infrastructure, Express Edition to see how cross-stack analytics—an understanding of many different systems and applications—can help you optimize your computing environment.
Inside the Guide
Gorilla Guides make learning and discovery approachable and easy, and they take the guesswork out of navigating complicated IT technologies. Written by an industry expert, and brought to you by Hewlett Packard Enterprise, this resource is packed full of trusted information about diagnosing and averting the causes of problems in your compute infrastructure!
Download the book and learn all about:
How Machine Learning Can Enable Cross-Stack Analytics and Diagnoses
Relationships Betweenc Subtle Internal Activities and Visible Application Problems
Key Dashboards and Reports from HPE InfoSight Resource Planner
Table of Contents
Introduction: Boost IT Performance, ROI, and Planning with AI/ML-Driven Management
Chapter 1: Transform the Management of Your Environment
Demystifying Artificial Intelligence and More
How HPE InfoSight Uses AI/ML
Chapter 2: HPE InfoSight for IT Planning
Understanding HPE InfoSight Resource Planner
How Resource Planner Makes Predictions
Capacity Forecasting
Making the Most of HPE InfoSight's Capabilities
Chapter 3: Manage Your Complex Infrastructures
Understanding Cross-Stack Analytics
Optimizing Workloads Through the Infrastructure Stack
Noisy Neighbors: When VMs Hog Local Resources
Putting Performance Metrics to Work
Attributing Causes for Latency: Host, Storage, and Network
Identifying and Dealing with Inactive VMs
Identifying and Characterizing the Top  VMs by IOPs and Latency
A Single, Logical View
About the Author
Ed Tittel is a 30-plus year veteran of the IT industry who writes regularly about cloud computing, networking, security, and Windows topics. Perhaps best known as the creator of the Exam Cram series of certification prep books in the late 1990s, Ed writes and blogs regularly for GoCertify.com, Win10.Guru, ComputerWorld, and other sites. For more information about Ed, including a resume and list of publications, please visit EdTittel.com.
About Hewlett Packard Enterprise
Hewlett Packard Enterprise is the global edge-to-cloud platform-as-a-service company that helps organizations accelerate outcomes by unlocking value from all of their data, everywhere. Built on decades of reimagining the future and innovating to advance the way people live and work, HPE delivers unique, open and intelligent technology solutions, with a consistent experience across all clouds and edges, to help customers develop new business models, engage in new ways, and increase operational performance. For more information, visit: www.hpe.com. 
Download the book here!