Uncategorized
New Release: The Gorilla Guide® To… High Availability for Business-Critical Applications
I worked for one professional company that took about 48 hours to recover from a disaster—an event very detrimental to our business. The company made a subsequent move to the cloud to prevent a repeat of the downtime. Of course, cloud services can go down too, as Netflix discovered on Christmas Eve one year because it depended on a single AWS region for many of its viewers.
One of the strengths of Lawrence Miller's The Gorilla Guide® To… High Availability for Business-Critical Applications is the chapter on multi-cloud solutions, which can save you from a Netflix-style failure. But multi-cloud environments increase the pressure on the visibility of problems, security, and interoperability.
Miller starts with some common industry definitions. These include the five-tier model of availability for service-level agreements (SLAs) based on how many "nines" you guarantee (99% uptime, 99.9% uptime, etc.) and the concepts of recovery time objectives (RTOs) and recovery point objectives (RPOs). The value of these concepts is not so much in providing a guarantee to your users—because it's hard to say for sure how a future disaster will proceed—but to get you thinking about what data and services your organization depends on and where vulnerabilities are.
Miller describes the features of robust architectures for high availability (See Figure 1), and illustrates the choices made by several corporations. He mentions the strengths and weaknesses of common services in today's market and highlights the role of SIOS DataKeeper in protecting services.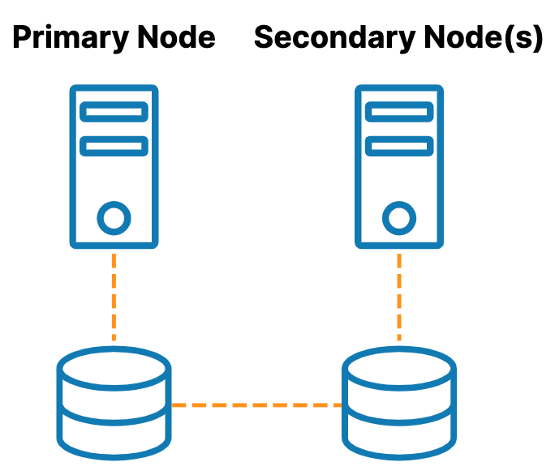 Inside the Guide
Gorilla Guides make learning and discovery approachable and easy, taking the guesswork out of navigating complicated IT technologies. Written by an industry expert, and brought to you by SIOS, this resource is packed full of trusted information about high availability in complex modern environments!
Download the book and learn all about:
The Parts of Your Information Infrastructure You Have to Consider When Choosing a High-Availability Approach
How to Design the High-Availability Approach That's Right for You
High-Availability Architectures Adopted by Learning Companies in Several Industries
Table of Contents
Chapter 1: Understanding the Complexity of High Availability for Business-Critical Applications
What Is High Availability?
Traditional Clustering High Availability Clustering
Chapter 2: Exploring High Availability Use Cases in Regulated Industries
Financial Services
Healthcare
Manufacturing
Education
Chapter 3: Ensuring High Availability for Business- Critical Applications in a Multi-Cloud World
The Evolution (and Wide Adoption) of Multi-Cloud as a Strategy
Understanding Unique Challenges in Multi-Cloud Environments
Addressing High Availability and Disaster Recovery in Multi-Cloud Environments
Understanding Your Hurdles
Learn More
About The Author
Lawrence Miller, CISSP, has worked in information technology in various industries including military, telecommunications, legal, retail, and professional services for more than 30 years. He earned an MBA in Supply Chain Management from Indiana University and has written numerous books on technology and security topics.
About SIOS
SIOS Technology Corp. high availability and disaster recovery solutions ensure availability for critical Windows and Linux applications operating across physical, virtual, cloud, and hybrid cloud environments. SIOS clustering software is essential for any IT infrastructure with applications requiring a high degree of resiliency, ensuring uptime without sacrificing performance or data – protecting businesses from local failures and regional outages, planned and unplanned.
Founded in 1999, SIOS Technology Corp. (https://us.sios.com) is headquartered in San Mateo, California, with offices worldwide.
SIOS, SIOS Technology, SIOS DataKeeper, SIOS LifeKeeper and associated logos are registered trademarks or trademarks of SIOS Technology Corp. and/or its affiliates in the United States and/or other countries. All other trademarks are the property of their respective owners.