The Gorilla Guide To...® Securing Database as a Service (DBaaS)
Businesses are increasingly using AWS managed database services for their highly regulated data including personal, financial, health, and other sensitive high-value information. However, the out-of-the-box security and compliance tools available for these DBaaS services provide only basic security and compliance functionality and current third-party solutions are too complex and require substantial resources to implement and manage.
This Gorilla Guide from Imperva explores the rapid growth of DBaaS and the associated security and compliance challenges, as well as different approaches to tackling these challenges and the Imperva Cloud Data Security (CDS) solution.
Highlights include:
Why data security in the cloud is so difficult
The importance of data compliance in the cloud
Top data security use cases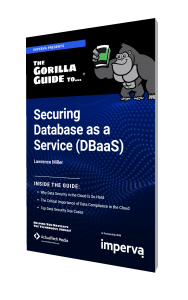 Developed by: ActualTech Media