The Gorilla Guide to... Cloud First Networking
The tools and techniques enterprises use to develop, scale, and manage their business-critical applications have changed in recent years. Cloud technologies and public cloud providers are now mainstream, having reached a level of maturity that makes them appealing for the majority of use cases.
Stitching clouds and on-premises data centers together is a new approach to networking: cloud-first networking.
Inside this Guide
The limitations of traditional networking
How the cloud has changed networking requirements
Why cloud-first networking Is the future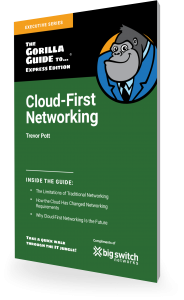 Developed by: ActualTech Media