Lifelong Learning for Organizational Achievement The Gorilla Guide® To… Skills, Success, and Surviving Cybersecurity
Organizations of all sizes are encountering difficulties keeping their networks secure in a world where the threat landscape constantly changes. Securing networks requires the right mix of technologies and the professionals who operate those technologies. Unfortunately, trained security professionals can be hard to identify and recruit.
Highlights include:
What is the cybersecurity talent and skills gap?
How do workforce readiness and business intersect?
How can you improve your workforce readiness?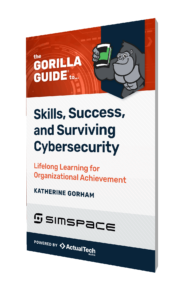 Developed by: ActualTech Media