The Gorilla Guide To…® (Express Edition) Getting Started with ITAM
IT Asset Management (ITAM) is all about knowing what you have, where it is, and making sure you're getting the most out of it. It's not considered a sexy part of IT, but it is a crucial part. For compliance and cost reasons, it would be negligent to not institute ITAM into your organization.
This Guide goes in-depth on ITAM and its close cousin, Software Asset Management (SAM). You'll get an overview of the technology, tips on doing ITAM and SAM right, and some of the gotchas you need to know about.
Highlights include:
Make vendor audits stress-free
The business case for ITAM
The best way to get started on your ITAM journey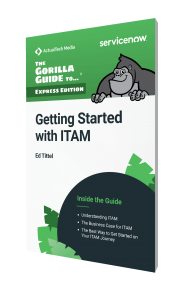 Developed by: ActualTech Media